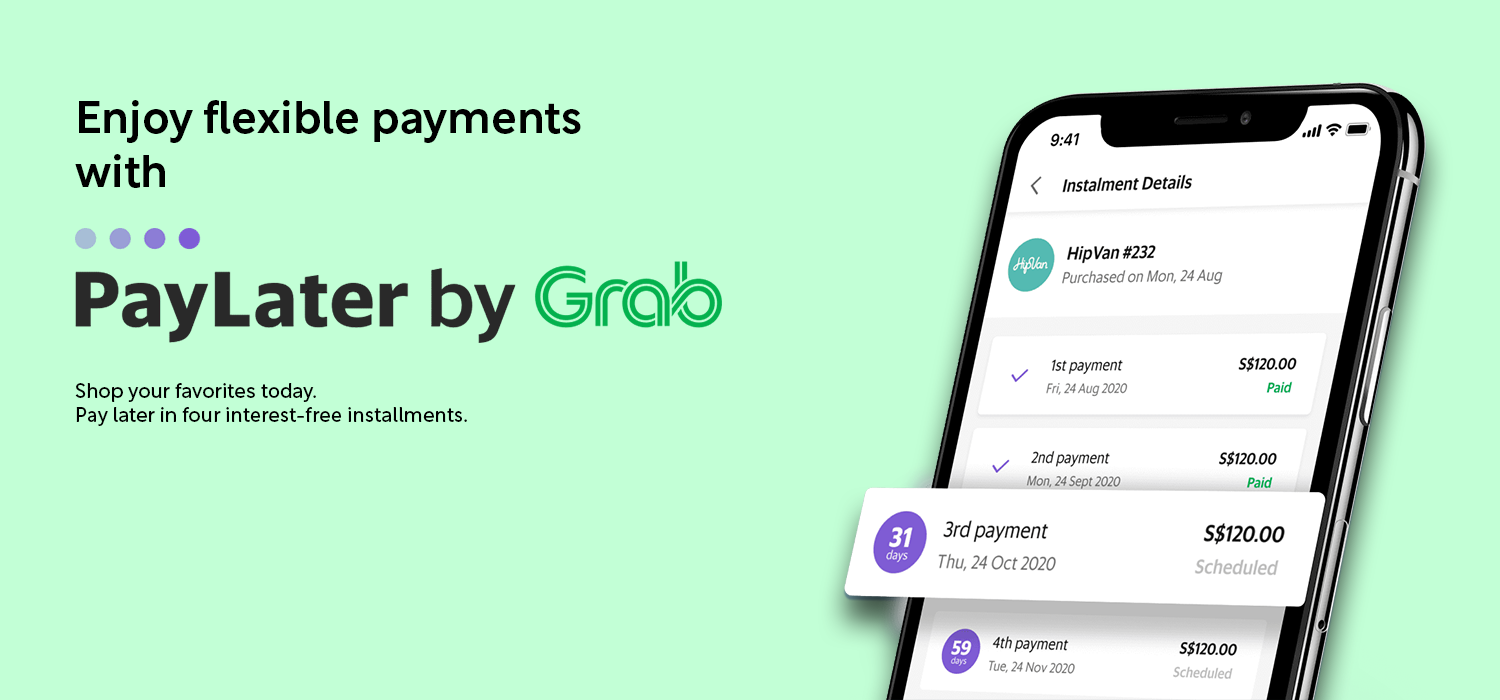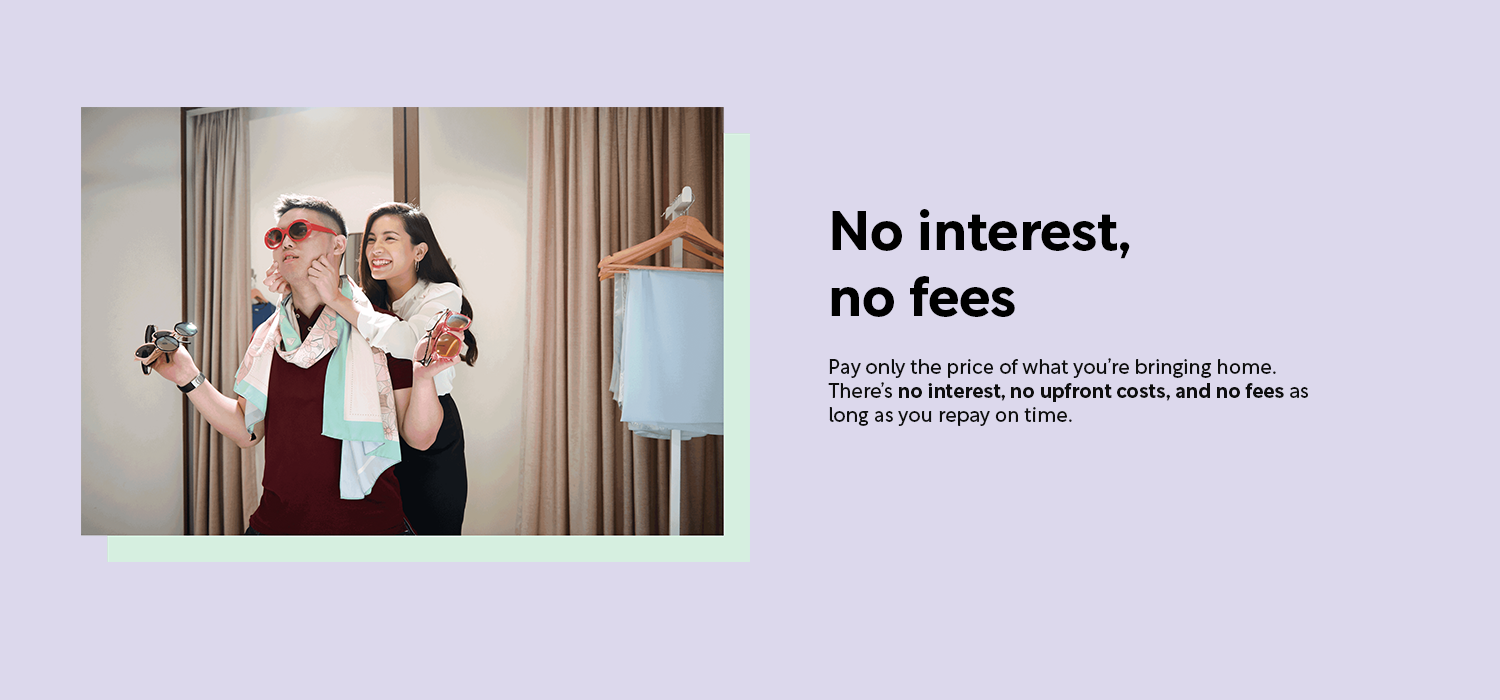 ---
Grab users who are eligible for PayLater should be
– 21 years and older
– Have used either cash, credit or debit card for at least 3 Grab transactions in the recent month.
If you're eligible for PayLater, you'll be able to activate it in-app, or simply launch your Grab app, tap on Payments, tap on Enjoy Now and Pay Later under Explore GrabPay.
If you don't see the PayLater option, we're unfortunately unable to offer this service to you just yet. All approvals are subject to Grab's internal review.
Grab is working towards providing the PayLater service to more users soon. Stay tuned!
---
Frequently Asked Questions
What is PayLater installments?
PayLater Instalments is a payment method for you to spread your online shopping bill into 4 interest-free monthly instalments. When you activate PayLater, you get instant access to a PayLater Amount that you can use on our website.
Is there a cost to using PayLater?
PayLater is a free service offered by retailers to you – there are no upfront fees charged or any interest accrued.
The only fee that may be incurred is admin fee to reactivate your suspended account. Your PayLater account may be suspended if you have overdue PayLater bill and you do not make any payments after being notified by us.
Will I get GrabReward points if I pay using PayLater?
An easy way to track if you're earning GrabRewards points for your selected Grab payment method is to check it during the checkout flow. GrabRewards points is awarded for every PayLater Postpaid transaction.
While PayLater Instalments does not currently award any GrabRewards points, you can look out for our various exciting promotions and merchant offers for great value at our merchant directory.
How does the payment schedule work?
All customers are required to make their first payment at the time of purchase, with the remaining three payments deducted automatically every month from your chosen payment method.
When will my items be delivered if I use installments by Grab PayLater?
GrabPayLater orders are delivered as per our standard shipping timeframe after you complete your order online.
Where can I find out more about Grab PayLater?
If you would like to know more about Grab, visit the Grab(Learning about PayLater) website https://help.grab.com/ for a comprehensive list of FAQs